10 Reasons why you should run a writing retreat
10 Reasons why you should run a writing retreat
Have you ever thought about running a writing retreat? There's no doubt that retreats are great opportunity to do something different that your writers will love. We ran our first writing retreat in our tiny mountain village in Andalucia, Spain. The writers loved it. They got the opportunity to spend quality time in stunning surroundings exploring and developing new ideas whilst immersing themselves in writing their books. We got to add something exciting to our business model that makes us stand out from the crowd.
10 Reasons to run a writing retreat
1. Environment
On a writing retreat, you get a chance to get away from it all and do what you do best in a gorgeous location. The feel-good environment provides an atmosphere of positive energy. You can draw inspiration from the surroundings and have time to focus on your writing project.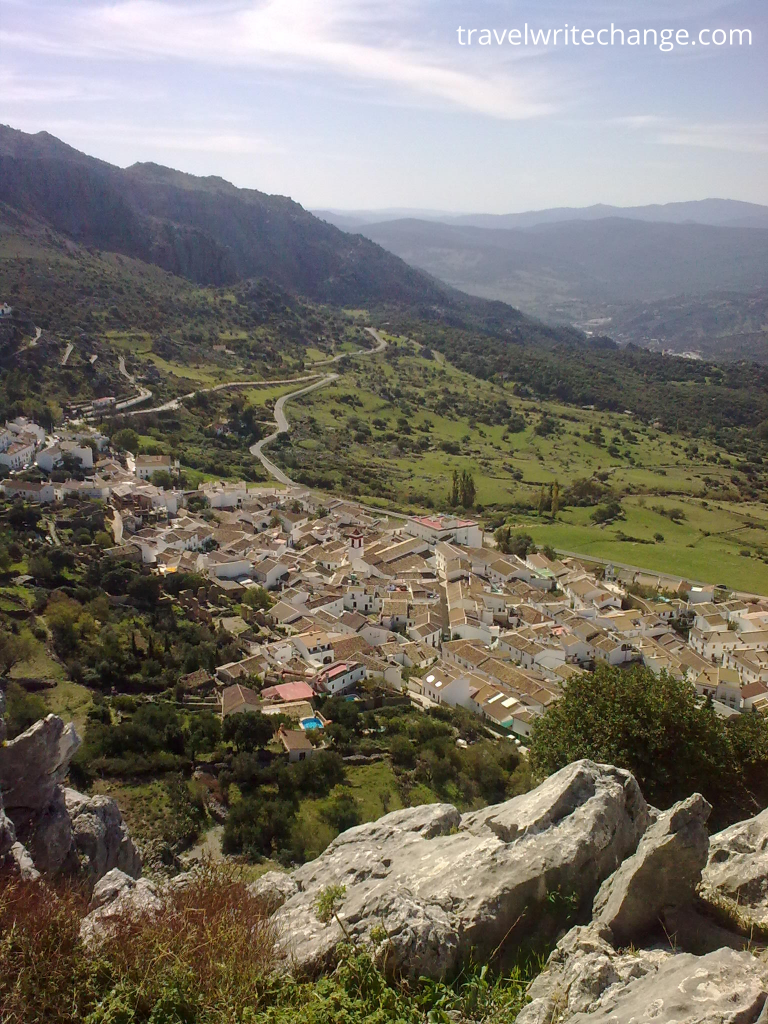 2. It's exciting
Who doesn't want to go away and immerse themselves in something new and exciting? A retreat creates excitement. It's like a working holiday. You go with a purpose whilst also getting chance to learn something new, see new places and enhance your experience as a writer. As a client, it's also liberating not having to worry about all the details. Not having to think about what's for dinner or where to buy lunch frees up a lot of head space for creative flow. When we take away the distractions, our clients have more time to create.
3. A retreat feels luxurious
As well as excitement, a retreat also conjures up a sense of luxury. It's a justified treat, a bit like a day at the spa or going on holiday with the added bonus that you go home with a manuscript, a plan or at, the very least, renewed enthusiasm for your writing project.
For many writers juggling work and, or, family commitments can mean getting up at 4.30am to write, writing in the evening when they are tired or, in the worst case scenario, putting their writing on the back burner. As well as creating the space to write, a retreat gives writers the opportunity to allow themselves to be looked after. A moment to press pause on the daily stuff and focus on something different that is also important to us. When we put our stress and chores to one side, the space to explore, play and get creative comes alive.
"All I had to worry about this morning was brushing my teeth." Wendy

Wendy was a participant on one of our first retreats in 2015. At the time, Wendy was running a business and bringing up a family. The retreat provided her with the opportunity to dedicate some quality time to writing.
4. Building relationships with your clients
You really get to know your clients and the support they need from you which means you provide exactly what they are looking for. This boosts your business as you can offer clients more of what they want. A retreat also provides the opportunity for down time with your clients. You get to spend time socialising with them so that they get to know you better as well as enjoying themselves.
Your clients get quality time from you during the retreat – there's no 'time's up' at the end of the session or the day. However, this doesn't mean that you have to be on call 24/7. On a writing retreat, your clients will spend chunks of time writing, meaning that you may get to do that too. Plus, if you enlist the support of an on-site facilitator or take your clients on a ready-to-go-retreat where everything is organised for you, it means that you turn up and do what you love whilst others worry about the logistics.
5. Reflection time
Both you and your clients get 'me' time and a chance to recharge your batteries with a purpose. You aren't just on holiday. There's a reason to be on your writing retreat. You are providing a creative space in which your clients have time to relax and think clearly about what they want to achieve through their writing. A space to reflect and get thoughts together without the usual distractions from your day to day life – we all do better when we feel better.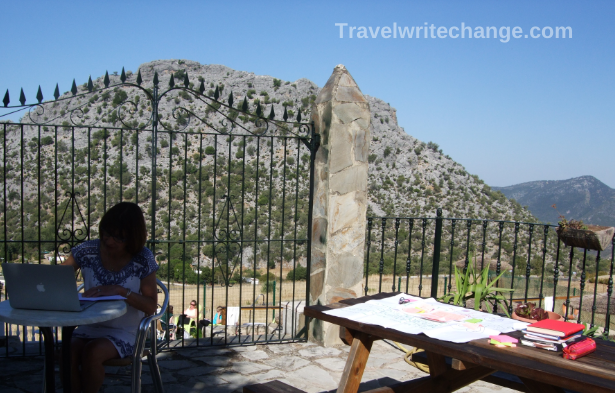 6. Mindset
Your clients come with the right mindset ready to focus on the task in hand, making your job easier which in turn means your clients love you even more.
7. Balance
You can offer fresh air, good food and exercise – all part of a healthy, balanced lifestyle. Writing a book is not just about sitting at a computer, drinking caffeine and concentrating on your word count. You need to look after yourself as well. Otherwise you may be burning yourself into the ground or perpetuating the concept that achievement is a result of overworking.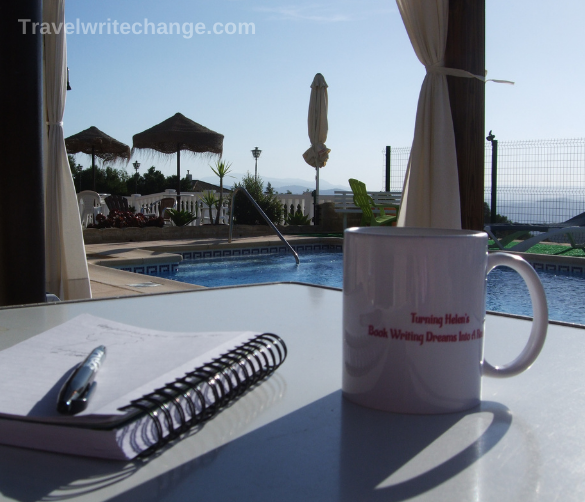 8. The element of surprise on a writing retreat
You can surprise your clients with activities like walk and talk, unusual activities and a new environment that they haven't explored before. Local gifts, welcome packs, dinner at lovely restaurants; it's up to you how you choose to spoil your clients.
9. The power of a group
Apart from the sense of safety going away with a group creates, your clients get the opportunity to spend time with like-minded people. We all know how lonely it can be sometimes when we are writing. As well as invaluable opportunities for group feedback and learning, a retreat offers both social and writing time. During the walks, in the pool or over dinner, conversations can bring about insights that may otherwise never happen. This adds value to your clients and, therefore, to your business. Read more about my thoughts on the power of writing groups here.
10. Income – see your retreat as a business opportunity
And finally, a retreat gives you the opportunity to develop a high end product for your clients. It's a great way to add extra value to your business model, making your business stand out from the crowd so that you are noticeably different from other tutors, coaches and facilitators whilst potentially increasing your income. While you may not make an instant fortune running retreats, it offers an out-of-the-ordinary experience that your clients will remember and talk about. They are likely to feel special and come back to you. In the long term, their positive feedback could also bring you more clients.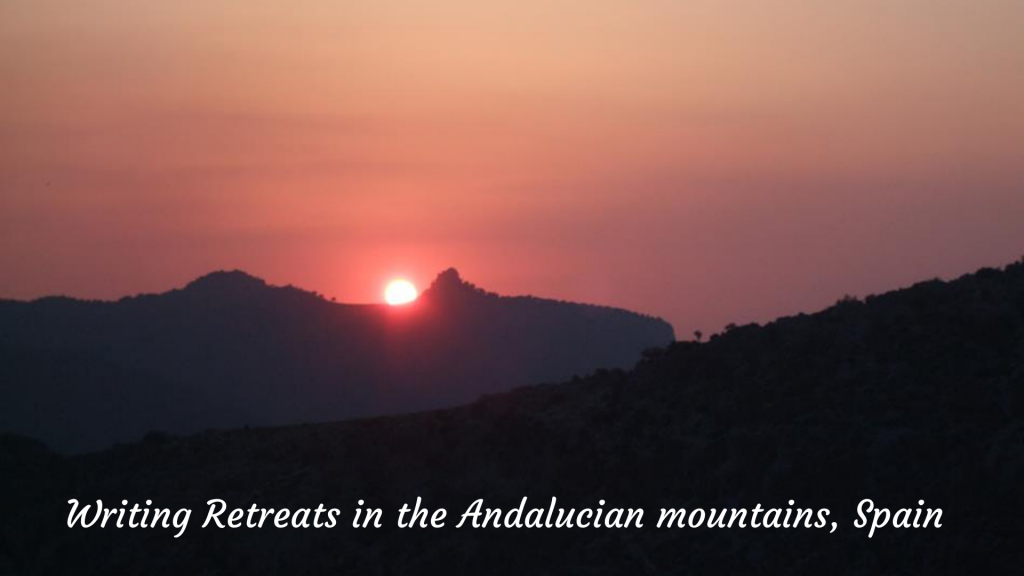 Photo credit: Thank you to Maria Pino Gomez for the feature photo at the top of this blog post. To see more amazing photos, check out Sierra Alta on Instagram